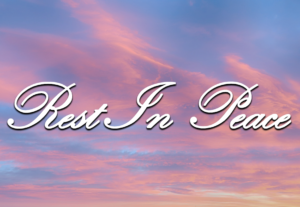 Marvin Flick, 77, of Paw Paw, passed away Tuesday September 15, 2020 at Rose Arbor in Kalamazoo.
He was born January 2, 1943 in Paw Paw, the son of the late Earl William Flick and Anna Sofia Maria (Guritz) Flick.
On September 10, 1985, in Paw Paw, he married Julie  Houska Flick who survives.
He is also survived by his two daughters, Diana (Ross) Flick-Arnold of Haysville, KS, Melinda (Pat) Burnell of Gobles, MI; two sons, Kevin (Brenda) Flick of Houghton Lake, MI, Scott (Sonya) Flick of Paw Paw, MI; nine Grandchildren, Darbi Haley (Graeme) of Bartlesville, OK, Donovan Haley of Edmond, OK, Madison Flick of Houghton Lake, MI, Dylan (Amy) Palacios of Roscommon, MI, Brady Burnell of Gobles, MI, Tiffany Burnell of Kalamazoo, MI, Ben Flick of Paw Paw, MI, Kayla Flick of Paw Paw, MI, great-grandson, Connor Palacio of Rosscommon, MI, as well as longtime friend Kim Jones.
Marvin graduated in 1960 from Paw Paw High School. He retired from the Michigan State Police in 1994 where he served for over 26 years in the Michigan communities of Romeo, Traverse City and Paw Paw. Throughout his career he ran behind six K-9 tracking dogs, Snoopy, Rex, Bullet, Champ, Heinz and Frazier. They along with many other troopers were his partners. Together they found countless lost children, lost hunters, elderly and chased down numerous suspects including three escaped from a prison up north. He didn't do it for the money, fame or recognition. He did it because he grew up in an era where hard work and dedication were taught and learned. Following retirement, Marvin enjoyed farming asparagus and later hay. He served as Trustee for Almena Township for 12 years, he was a diehard Paw Paw Redskin fan. In years past, Marvin enjoyed coaching baseball and rocket football.
There will be a graveside service held Thursday, September 17, 2020 at 11:00 am at Almena Cemetery, with Pastor Archie Lhamon officiating.
Memorial contributions may be made to the Archie Lhamon Unity Missionary Baptist Church CR665 Paw Paw, MI 49079.
Posted On: Wednesday, September 16, 2020 3:23 PM