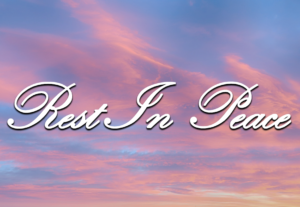 Archie Long White, 79, of Bridgman, MI on Monday, September 14, 2020.
He was born June 12, 1941 in Newport, AR to the late Norman and Essie White. On December 5, 2013, Archie married Ellen Elkins in St. Joseph, MI. Archie loved spending time with his grandchildren and great-grandchildren. He was a very experienced woodsman and avid outdoorsmen. He enjoyed spreading his passion for the outdoors through mentoring many people. He was also a leader of Awana.
Archie is survived by his wife, Ellen White; sons, Norman Carter Lee (Tammy) White, Jimmy Roy White; daughter, Charlotte Ann (Dennis) White-Lear; brother, Roy White; sisters, Cebell White, Barbara Jean White, Melissa Wilson, Dorlis White; 4 grandchildren, and 8 great-grandchildren.
He is preceded in death by his parents, Norman and Essie; brothers, Johnny White, Eric White, Jerry White, Jimmy White; sister, Marilyn White; and one great-granddaughter.
Cremation has taken place. Arrangements have been entrusted to Hoven Funeral Home, Buchanan. Online condolences may be made at www.hovenfunerals.com.
Posted On: Wednesday, September 16, 2020 3:20 PM