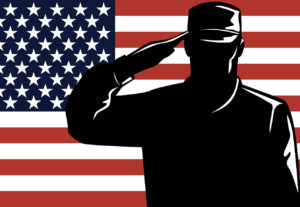 Albert Emile Michaud, 96, of South Haven, passed away Tuesday, September 15, 2020 peacefully at his home. He is now with his Lord and Savior Jesus Christ. He was born August 9, 1924 to Emile and Florida (Anctil) Michaud in Lawrence, Massachusetts. Albert honorably served his country in the United States Navy during World War II and the United States Army during the Korean War. Albert married Phyllis Ison on September 27, 2002 and they shared just under 18 years of marriage together before his passing. Albert worked in construction until his retirement in 1990. He enjoyed tagging along with his sons while they fished. Albert was a member of Third Coast Community Church in Saugatuck, Michigan.
He is preceded in death by his daughter, Bonnie Michaud, granddaughter – Jeanie Michaud, one brother, and four sisters.
Albert is survived by his wife, Phyllis Michaud; children – Robert Michaud of South Haven, Albert (Tracy) Michaud of Fennville, Linda Sweet, Rosemary Canfield, Albert Michaud, Jr., and Lauretta (David) Bray all of Otsego; thirteen grandchildren – including Robert Michaud and Heather Parks, and fourteen great grandchildren.
Military honors will be held at 1:00 PM on Friday, October 2, 2020 at Albert's home. Potluck to follow at his home, please a bring a dish to share. 
Arrangements have been entrusted to Filbrandt Family Funeral Home, South Haven.
Posted On: Wednesday, September 16, 2020 3:10 PM