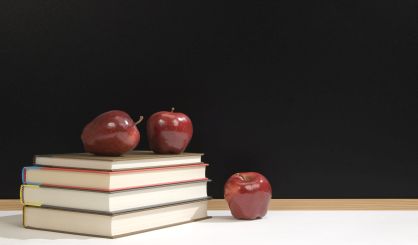 The Michigan Department of Health and Human Services is now reporting the number of COVID-19 cases that appear in school outbreaks. Spokesperson Lynn Sutfin tells WSJM News they launched a page at the state's coronavirus website on Monday. It will be updated weekly to show what schools have had outbreaks.
"A COVID-19 outbreak is defined as two or more cases with a link by place and time, and what this indicates is that it's a shared exposure outside of a household," Sutfin said.
So, Sutfin says this will show cases that were likely spread at the school.
"Even if your school doesn't show up on the list, that doesn't mean that there are not any cases of COVID-19 in that school. It is possible that an investigation has not been completed yet to determine and outbreak, or that perhaps somebody did have COVID-19, but there's no evidence of it spreading."
A few weeks into the school year, there have been some outbreaks in K-12 schools already. However, Sutfin says the vast majority of cases have been at universities. Of the schools currently listed on the site, none are in southwest Michigan. You can find the reporting page right here.