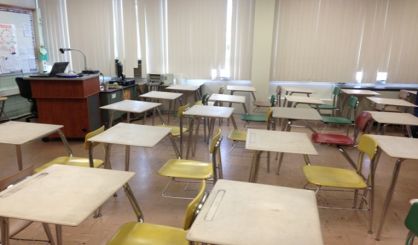 The school year may be over for 1.5 million students across Michigan. Governor Gretchen Whitmer says she's been asked about it in every interview she does, and doesn't yet have an answer to it.
"I think anyone who's watching what is happening globally with this pandemic knows it's probably very unlikely they're going to get back in school before the end of the year," Whitmer told the Michigan News Network Friday morning. "I haven't made that call yet, because I want to make sure we've got a plan to meet the needs of our kids. That's what we are working on."
The governor says this isn't something you develop overnight because there are "unique needs" that have to be met. In a statewide televised town hall Thursday night out of Grand Rapids, Whitmer said a decision on the rest of the school year is likely going to be announced at some point in the next week.
Whitmer ordered schools closed until April 6 two weeks ago. The governor's Stay Home, Stay Safe order runs through April 13th.