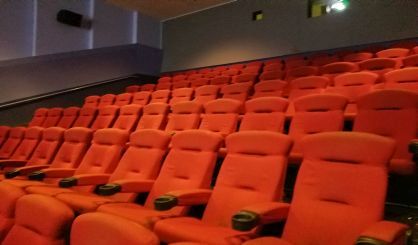 Flick Pick is a podcast about movies. In today's episode, Jacob Holmes and Andrew Green discuss the new movies playing this weekend in Benton Harbor. We've got four.
First up is I Still Believe. This is a faith-based film brought to us by the same people who did I Can Only Imagine. It is similar.
Next is Bloodshot, an action film with Vin Diesel. He plays a guy who is made invincible by a shadowy organization that then uses him for assassinations.
Third is Emma, the latest adaptation of Jane Austen's novel of the same name.
Fourth is The Hunt, a movie that generated some controversy months ago due to its use of an Elites vs. Deplorables theme.
Jacob will also give us his review of Onward, while Andrew will talk about 3 Idiots, the first Bollywood film he's ever seen.
Scroll down and click the Play icon to listen to this action-packed edition of Flick Pick!
Podcast: Play in new window | Download | Embed
Subscribe: Apple Podcasts | Android | Email | Google Podcasts | Stitcher | Spotify | RSS | More