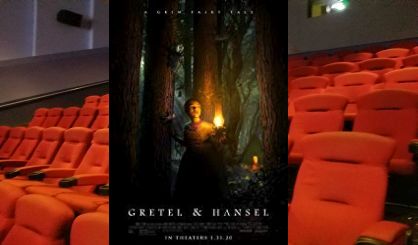 Flick Pick is a podcast about movies. In today's episode, Andrew Green reviews Gretel and Hansel, a new horror film based on — you guessed it — the Hansel and Gretel story.
The film stars Sophia Lillis as Gretel. She must protect her brother from an evil witch after the two of them wander off into the woods in search of a better life. Was Andrew able to find his way out of this movie?
Scroll down and click the Play icon to listen to this bone chilling edition of Flick Pick!
Click here to listen to additional episodes of Flick Pick.
Podcast: Play in new window | Download (Duration: 4:33 — 5.1MB) | Embed
Subscribe: Apple Podcasts | Google Podcasts | Spotify | Stitcher | Email | RSS | More