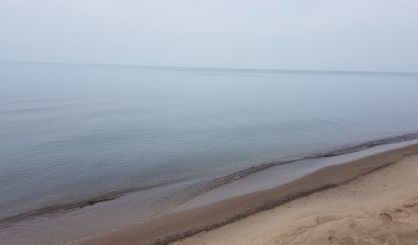 The Southwest Michigan Planning Commission has received some recognition for a couple of websites it created to educate the public on local resources and how they can be protected. The Association of Marketing and Communications Professionals has honored the commission with a Gold Award for production of a website for BetterBeachesSWMI.org. It also gave the association a Gold Award for an animated video on the site. Southwest Michigan Planning Commission Senior Planner Marcy Hamilton tells WSJM News  BetterBeachesSWMI.org was launched to educate the public about how runoff contaminates local beaches.
"We did a lot of testing and found a lot of high levels of bacteria, tried to track down sources," Hamilton said. "What we found out is the sources can be very diverse, coming from septic systems or infrastructure that may be failing in different areas. So, really the best way that we thought of to address the issue is to try to do some education and outreach."
That's where the site comes in. Hamilton says the commission also received a Gold Award honorable mention for a video at SustainOxCreek.org. That website is about how runoff and other kinds of pollution affect Ox Creek. The creek is part of the St. Joseph River watershed and runs from the area of Lake Michigan College to the Paw Paw River in Benton Harbor. The planning commission got word of its awards this month.