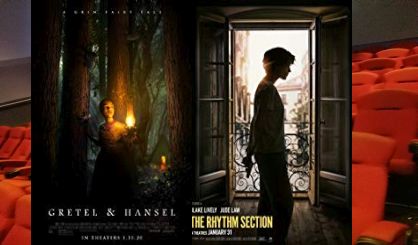 Flick Pick is a podcast about movies. In today's episode, Jacob Holmes and Andrew Green discuss the new movies playing in Benton Harbor this weekend. We've got two of them.
First up is The Rhythm Section. This is a revenge-related action-thriller film starring Blake Lively. In it, she kills a bunch of people.
The other new movie is Gretel and Hansel. It's a fantasy-horror-thriller about a girl who leads her little brother into the woods only to encounter an evil witch.
Look, people. This is January. We have to take what we can get. The Rhythm Section might be good, right? And who are you to judge Gretel and Hansel before seeing it? It could be decent! Come on. Work with us here.
Anyway, Jacob and Andrew will also discuss the movies they have most recently seen.
Click here to listen to additional episodes of Flick Pick.
Podcast: Play in new window | Download | Embed
Subscribe: Apple Podcasts | Android | Email | Google Podcasts | Stitcher | Spotify | RSS | More