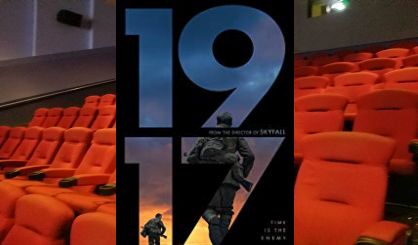 Flick Pick is a podcast about movies. In today's episode, Andrew Green reviews 1917, the new film about World War I. As a World War I buff, Andrew has been excited for this film. Did it meet his expectations?
Scroll down and click the Play icon for this historically accurate edition of Flick Pick!
Click here to listen to additional episodes of Flick Pick.
Podcast: Play in new window | Download | Embed
Subscribe: Apple Podcasts | Android | Email | Google Podcasts | Stitcher | Spotify | RSS | More