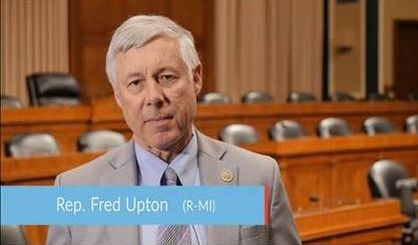 Congressman Fred Upton is getting to work on an update to what he says is landmark health legislation from 2016, the 21st Century Cures law. That legislation was designed to speed up the approval process for new drugs and medical devices while putting more money into the National Institutes of Health. Now, Upton tells WSJM News he and Congresswoman Diana DeGette are working on version 2.0.
"Diane Degette, a Democrat from Colorado and myself — we were the two authors of the first edition — we're now looking at a round two, 2.0 of Cures, to see what we might have missed, what can we do now that in the last three years this bill has been in place, what is it that w might have missed, what can we learn from those lessons?"
Upton says he and DeGette are meeting with officials from federal health agencies and representatives of patient groups. They'll be doing that for about a month before putting pen to paper on the updated 21st Century Cures plan. He says the goal is to have a bill for the president by the end of next year.