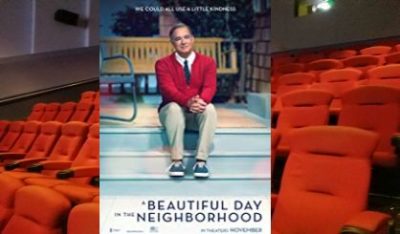 Hello, neighbor. Flick Pick is a podcast about movies, and in today's episode, Mr. Green reviews A Beautiful Day in the Neighborhood. It's the new film about a man named Fred Rogers and how he helped a troubled young journalist learn to manage his feelings. Do you ever have bad feelings? It's OK to have bad feelings, and it's OK to be you.
Just scroll down and click the Play icon to listen to this very neighborly edition of Flick Pick.
Click here to listen to additional episodes of Flick Pick.
Podcast: Play in new window | Download | Embed
Subscribe: Apple Podcasts | Android | Email | Google Podcasts | Stitcher | Spotify | RSS | More