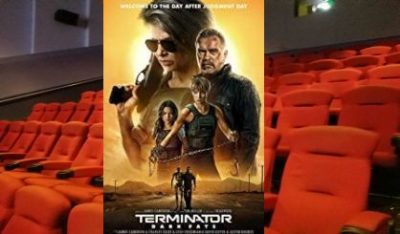 Flick Pick is a podcast about movies. In today's episode, Andrew Green reviews Terminator: Dark Fate.
Terminator 6, as Andrew would call it, takes place after the events of Terminators 1 and 2. It tries to save the Terminator series by ignoring parts 3, 4, and 5. Did the retcon tactic work, or is the franchise continuing to slide downhill? Did Andrew enjoy the film, or is he now ready to see the whole series finally be terminated?
Scroll down and click the Play icon to find out by listening to this action-packed edition of Flick Pick!
Click here to listen to additional episodes of Flick Pick.
Podcast: Play in new window | Download | Embed
Subscribe: Apple Podcasts | Android | Email | Google Podcasts | Stitcher | Spotify | RSS | More