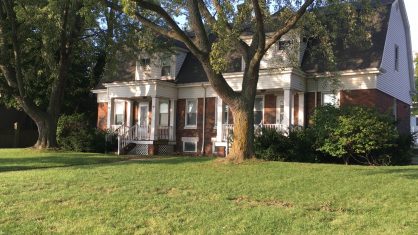 The St. Joseph City Commission has an expensive decision to make by the end of November as to if it wants to purchase the former lighthouse keeper's dwelling from the federal government. City Manager John Hodgson updated the city commission this week that they've received the asking price from Washington for the building and the land. He says restoring the building would cost around $1 million.
"We've now learned from the General Services Administration what the acquisition cost would be, and that would be $445,000."
Hodgson says those are "some pretty good size numbers" if the city desires a full historical renovation.
"One of the ideas that came up today was with some of the challenges in its current location with the residential area kind of hidden, though there is direct access along a sidewalk along the river, the question might be whether it'd be possible or practical to relocate the structure to Tiscornia Park, near the base of the pier," added Hodgson.
Commissioners don't appear to have a consensus opinion yet as to what they want to do with the offer. Mayor Pro Tem Laura Goos asked about putting out a questionnaire to residents or holding a public hearing to get feedback. Commissioner Jeff Richards says any restoration would have to be done through a public-private partnership similar to the Lighthouse Forever Fund that raised money to restore the lighthouses.