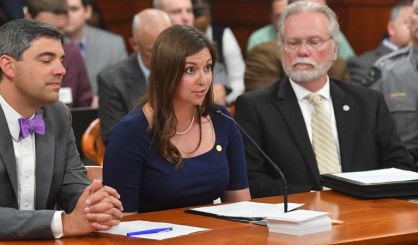 Members of the state House from both parties are trying to make it easier for people with old and minor criminal offenses to get their records wiped clean. Representative Pauline Wendzel of Watervliet spoke at a press conference in Kalamazoo on Monday where the expungement bills were introduced and talked about her bill in the package focused on traffic offenses.
"DUIs, OWIs, and offenses that cause serious injury are not eligible," said Wendzel. "But, a lot of other things are."
Afterward, Wendzel spoke to us about the package, and said it's all part of ongoing efforts by lawmakers to reform the state's "broken criminal justice system."
"It's going to help keep people out of jail as well," Wendzel tells us. "We all know one of the things that can help keep people out of jail is (having) a good job."
Violent crimes and crimes where someone was hurt would not be eligible to be wiped clean from one's criminal record. Wendzel says too many employers are facing shortages of workers, and far too often, applications and resumes of people who have minor offenses in their past get tossed in the trash.