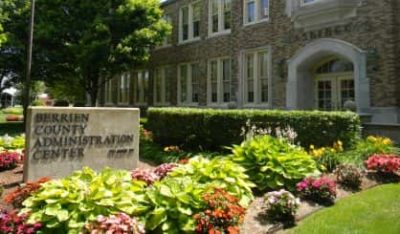 Berrien County Prosecutor Mike Sepic is confirming there is an active "investigation into a commissioner's obligation for disclosure under the Contracts of Public Servants with Public Entities Act," adding "the investigation is ongoing. No charges have been filed as yet and it is unknown if there will be."
Sepic issued that statement after being contacted by WSJM News regarding the civil lawsuit against Berrien County Commissioner Teri Sue Freehling, the estate of her late husband, Patrick, and county Drain Commissioner Christopher Quattrin. While his statement does not name the commissioner being investigated, it was mentioned during a hearing on the civil suit this week that Freehling is the subject of a criminal probe underway by Michigan State Police and the prosecutor.
A source tells our newsroom that Freehling is being urged to resign from the county commission and has been given a deadline to do so by the end of this week. She did not attend Thursday night's commission meeting in St. Joseph. When asked about the situation, County Board Chairman Mac Elliott said they continue to have no comment. There has also been no decision announced as yet by Judge Dennis Wiley on the motions by the attorneys for the Freehlings and Quattrin to dismiss the case. The man who sued them, Hartzler Excavating LLC owner Doug Hartzler, is requesting a jury trial.
This story has been updated to clarify the prosecutor did not name any county commissioner in his statement and to reflect that Commissioner Freehling did not attend this week's meeting.