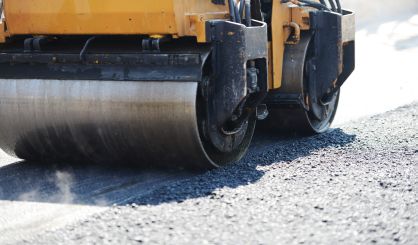 The Michigan Department of Transportation is among the agencies scrambling to cope with issues created by the heavy rain southwest Michigan has been experiencing lately. MDOT spokesperson Nick Schirripa tells WSJM News the latest problem is the failure of a culvert on M-140 between M-62 and Naomi Road in Pipestone Township. It failed this past week.
"I think age of that culvert in addition to the amount of rainfall and the high water table and water levels in other bodies of water certainly are combining to play a role here," Schirripa said.
Schirripa says another problem area has been around Riverview Drive and Main Street in Benton Harbor because of the high Lake Michigan water level.
"It's certainly the highest water level we've seen in that lake in the past three decades," Schirripa said. "As a result, some of that water is backing up, if you will, the St. Joe River, the Paw Paw River, the Kalamazoo River. So it's pushing into some of those rivers and harbors along the lake shore, and that spot along Riverview Drive is actually lower in elevation than the lake level."
Schirripa says MDOT is working on a long-term solution to the Riverview issue. The city of Benton Harbor and Whirlpool will likely be consulted. Schirripa says MDOT construction projects have been slightly delayed by all of the rain, by about ten days. However, he says a dry month later in the summer could catch it all up.