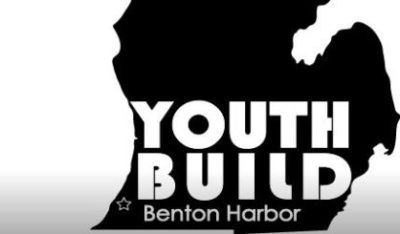 A groundbreaking on the next YouthBuild project in Benton Harbor will be held this Thursday. Part of Kinexus, YouthBuild is a program that teaches construction skills to students between the ages of 16 and 24 while helping them earn their diploma or GED. YouthBuild Director Caleb Weeks tells WSJM News the project this summer will be at a vacant house at 710 Buss Avenue.
"We buy a house in the community, we build it, and students are going to be part of every step of the way, breathing life back into the house and into the neighborhood," Weeks said. "This is going to be a celebration of the start of our next house project."
Weeks said the YouthBuild students last year rehabilitated a home on Pearl Street in Benton Harbor. They've also done a lot of work at a camp in South Haven. This summer's project will involve a total gutting and rehab of the home on Buss. After it's finished, Weeks says the home will be sold at a low cost to a family in the community. You can find out more about YouthBuild right here.