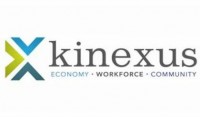 The Bridge Academy in Benton Harbor will hold a graduation ceremony on Tuesday for 36 youth and adult education students who completed their high school diplomas or GEDs with the help of the organization run by Kinexus. Bridge Academy Education Services Manager Allie Knapp tells WSJM News these are students who decided to look for another way to complete their high school level of education.
"A lot of our students are coming to us with experiences that haven't been so positive with education, maybe behavioral challenges, academic challenges, a host of other reasons why they might be coming to us, a non-traditional school," Knapp said.
Knapp says the Bridge Academy also provides the students with one-on-one coaching and training to start their careers.
"A lot of different types of training through soft skills, things that would help them in the workplace like being flexible, being on time, being adaptable, and also specific skills."
Knapp says the students either earn a diploma through a partnership with Berrien Springs Public Schools, or they earn a GED. The graduation ceremony Tuesday will be held at the Inn at Harbor Shores.