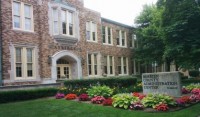 This month will bring a chance for anyone in Berrien County to rid themselves of unneeded pesticides. Berrien County Environmental Property Manager Jill Adams tells WSJM News a Clean Sweep pesticide collection day will be Wednesday, June 26. You have to register at least two weeks in advance. She says it's a free way for anyone to get rid of old pesticides so they don't wind up in the environment. Last year's two summer events collected more than 27,000 pounds of pesticides.
"We've gotten some very interesting things in over the years," Adams said. "We often get items in that have been banned from being sold for many years. What likely happened was this pesticide wasn't able to be used anymore. It sat on a shelf, and nobody knew what to do with it."
Adams says these recycling events are a chance to get rid of those chemicals. They are mostly for farmers, but open to anyone looking to get rid of pesticides. You can find out more about registering right here.