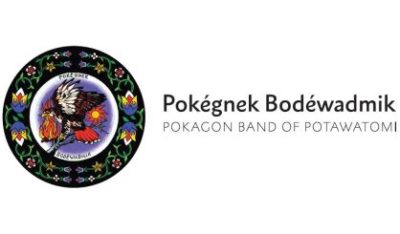 There is a party going on this weekend at the Pokagon Band of Potawatomi campus in Dowagiac. Tribal council member Andy Jackson tells WSJM News they're holding their tenth annual Memorial Day weekend pow wow. It's smaller than the Labor Day pow pow, where the dancing is competitive. Jackson says this weekend gives the young and old a chance to learn traditional dancing.
"It is smaller than the other because we're just doing it to get together, and it's kind of the spring pow wow, it's the first one and so everybody's getting their dancing feet back together and under them," Jackson said.
Part of the fun will be the pre-school children dancing.
"It's going to be their first time of going out there in the arena and learning to dance," Jackson said. "It won't be so intimidating because it's more laid back, it's more of a family reunion. Everybody gets together and we're helping each other and just enjoying each other's company."
Jackson said there will be plenty of food vendors and the event is open to the public. She says it's a good way for someone to learn more about traditional Pokagon culture and celebrate ancestors. The pow wow will be this Saturday and Sunday at the Sink Road campus starting at 1 p.m. each day. You can find out more about this weekend's pow wow right here.