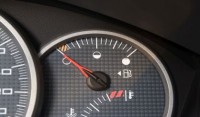 It's a compromise years in the making, as Governor Gretchen Whitmer and Republican leaders of the state House and Senate have a bipartisan agreement to reform the no-fault auto insurance system in Michigan. The Legislature is holding a rare Friday session, and if both chambers pass it, the Michigan News Network reports the governor could sign the reform bill today. In a statement, Whitmer says the "agreement in concept" will "lower costs and protect coverage for Michigan drivers." Details weren't immediately released, but she says the deal will cut rates for drivers and offer choices among coverage levels.
Speaker of the House Lee Chatfield and Senate Majority Leader Mike Shirkey said in a statement that lawmakers' vote "will finally fix our broken car insurance system." Chatfield last week put off voting on Senate Bill 1, sponsored by Senator Aric Nesbitt of Lawton, due to how close he felt they were to reaching a deal. The House and Senate had each passed their own version of reform, but both had faced a veto threat from Whitmer.
Michigan is the only state to require that drivers buy unlimited personal injury protection benefits with their auto insurance policy.
The Associated Press contributed to this story.