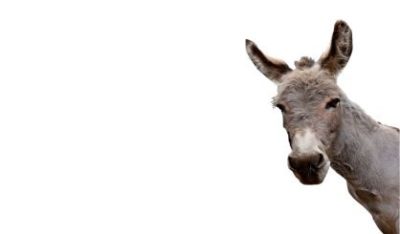 Coming soon to the gym at Lake Michigan Catholic High School will be live donkeys. District fundraiser Chris Glendening tells WSJM News Donkey Basketball is a sport in which the participants ride around on donkeys trying shoot hoops. They'll bring the distinguished event to the House of Noise in St. Joseph on Wednesday, February 13.
"We've got two teams made up of our staff with principals on them and Father Ben from St. John-St. Berdard's on a donkey, and then we have two other teams made up of students, basically juniors and seniors at the school," Glendening said.
Glendening says it's all in good fun and to raise money for the student council. On hand will be donkeys provided by an outfit out of Ohio.
"There will probably be ten donkeys on the court," Glendening said. "If you've ever seen it, it's the funniest show you'll ever see."
The doors will open at 5:30 p.m. at which time children 12 and under can have a free donkey ride as long as they have a parent of guardian present. The game starts at 6. Anyone looking for tickets can call the Lake Michigan Catholic Business office or just show up at the stated time and date. The donkeys will be wearing special shoes to prevent damage to the court.