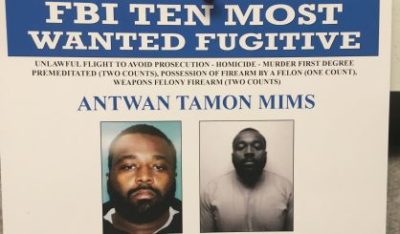 The trial of Antwan Mims of Benton Harbor is underway for allegedly shooting and killing two men outside a house party last March. Jeff Taylor of the Berrien County Prosecutor's Office laid out what happened as the victims tried to leave the party during opening statements this week.
"As they were starting to leave, Mr. Henry, the host of the party, was outside by his truck. I think he'll say he was smoking a cigarette and while he was standing out there talking to someone,smoking a cigarette, he saw the defendant walk out of the house, walk right up behind Mr. Johnson and shoot him in the back of the head," Taylor told the jury.
Mims is accused of killing Cortez Miller and Michael Johnson in front of about 100 witnesses. He was captured last summer near Atlanta, Georgia after being placed on the FBI's Most Wanted Fugitives list. Mims is claiming self defense, saying Miller was armed. He's facing five felony charges and life in prison with no parole if convicted of the two counts of first-degree premeditated murder.