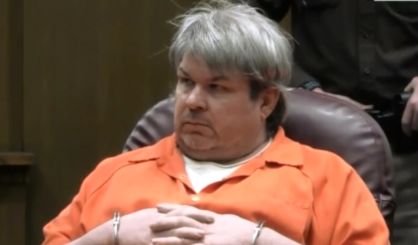 Life in prison with no parole for Jason Dalton, the Cooper Township man who killed six people and injured two others in a shooting rampage around Kalamazoo nearly three years ago. He was sentenced today in a Kalamazoo courtroom after hearing from family members of his victims. Those included Bart Nye, the son of Mary Lou Nye of Baroda, who was killed in the parking lot of the now-closed Cracker Barrel in Texas Township.
""However, she never got to hear her autistic non-verbal grandson say her name. She is the sunlight and the sun is gone," Nye said during his victim impact statement. Dalton heard from the families of the three other women he shot and killed in that restaurant parking lot: Mary Jo Nye, Barbara Hawthorne and Dorothy Brown. The court also heard from family members of Richard Smith and his son, Tyler, both of Mattawan, who were killed at a Kia dealership in the second of three crime scenes. The statements concluded with remarks by Tiana Carruthers, who was the first to be shot and one of two victims along with teenager Abbie Kopf to survive.
Kalamazoo County Prosecutor Jeff Getting said he hopes Dalton, who moved to the Kalamazoo area in the late 1980s while in high school from Indiana, never returns to the region. He pleaded guilty to all 16 charges he faced as jury selection was getting underway last month in a move that surprised even his defense attorney. Dalton had been planning an insanity defense.