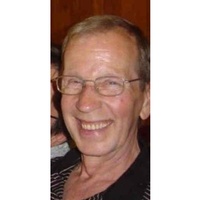 Gerald "Jerry" Glaser, age 76, of Cassopolis, died peacefully early Saturday morning, January 5, 2019, in his residence.
He was born February 7, 1942, the middle of three children of Walter and Doris Glaser.
He married Marion Ibbotson February 5, 1966 in Niles, Michigan. She survives.
Gerald will be greatly missed by family and friends. He is survived by his wife of fifty one years, Marion Glaser of Dowagiac; one daughter, Tracy Glaser of West Virginia; three sons, Jeff (Shawna Karnes) Glaser of Cassopolis, Gerold Glaser of Mishawaka, Indiana, William (Tracy) Glaser of Buchanan; eighteen grandchildren; four great grandchildren; four great great grandchildren; chosen daughter, Debbie (Harrison) Banister of Rensselaer, Indiana; two sisters, Barb Peel, Vickie Stulpin-Borsodi Russell; and a host of nieces and nephews.
He was preceded in death by his parents and one brother, William Glaser.
Family and friends will gather Friday, January 11, 2019 from 2:00 p.m. until 4:00 p.m. for a time of sharing memories and telling stories in Connelly Chapel Wagner Family Funerals, 202 North Broadway Street, Cassopolis.  Mr. Glaser will be accorded full Military Honors at 4:00 p.m.
Arrangements have been entrusted to Connelly Chapel Wagner Family Funerals, Cassopolis.  Please share a memory or a message online: wagnercares.com.
Posted On: Wednesday, January 9, 2019 3:29 PM