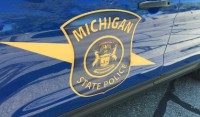 Emergency planners are suggesting you give the gift of preparedness to a loved one this holiday season. Dale George with the Michigan State Police Emergency Management and Homeland Security Division tells WSJM News state police recommend five gifts this Christmas. Number one is an emergency kit.
"In an emergency, your electricity, gas, and water could be cut off for days or even weeks," George said. "You may even be stuck in your home or evacuated at a moment's notice. So that's why it's important to have your own fully-stocked emergency preparedness kit."
So what should be in that kit?
"At minimum, every household should have a kit that contains food, water, a first aid kit, a flashlight, batteries, extra clothing, and a blanket," George said.
George says it's not a bad idea to keep such a kit in your car too. Other recommend gifts are a hand-cranked lantern, a portable phone charger, a water filtration bottle, or emergency preparedness books for kids. You can find out more at Michigan.gov/MIReady.