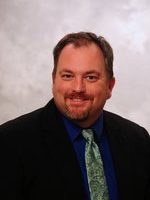 Morning/Midday News
WSJM News Reporter/Anchor
E-mail Michael
---
Michael Arney comes to WSJM with more than two decades of news experience in Grand Rapids, Kalamazoo, Lansing, Phoenix and Indianapolis. A graduate of Grand Valley State University, Michael calls himself both a news anchor/reporter and "professional gossip," and prides himself on being fair and getting to the bottom of complicated stories. He has been part of both large news staffs and run a one-person news shop on several occasions. Along with his duties at WSJM, Michael also covers statewide news in Michigan and Iowa for a national newswire where he has worked as a state correspondent and a national news producer since 2005.
Among the top national stories he's covered are the "Miracle on the Hudson" when a US Airways flight splash-landed in New York City; the Indiana State Fair stage collapse tragedy; the collapse of the I-35W Bridge in Minneapolis; the historic 2008 presidential election; the federal bailouts of Wall Street, Chrysler and General Motors; and the passing of celebrities and policians such as Michael Jackson, Senator Ted Kennedy and former President Gerald R. Ford. He doesn't like to name drop, but says interviewing Detroit Tigers broadcaster Ernie Harwell at Comerica Park in 2000 with his dad by his side is the peak of his career to date.
When he has free time, you can find him relaxing at home with his wife, son and daughter, playing guitar and cheering on his GVSU Lakers, Detroit Tigers, New England Patriots, Detroit Red Wings and Indiana Pacers.