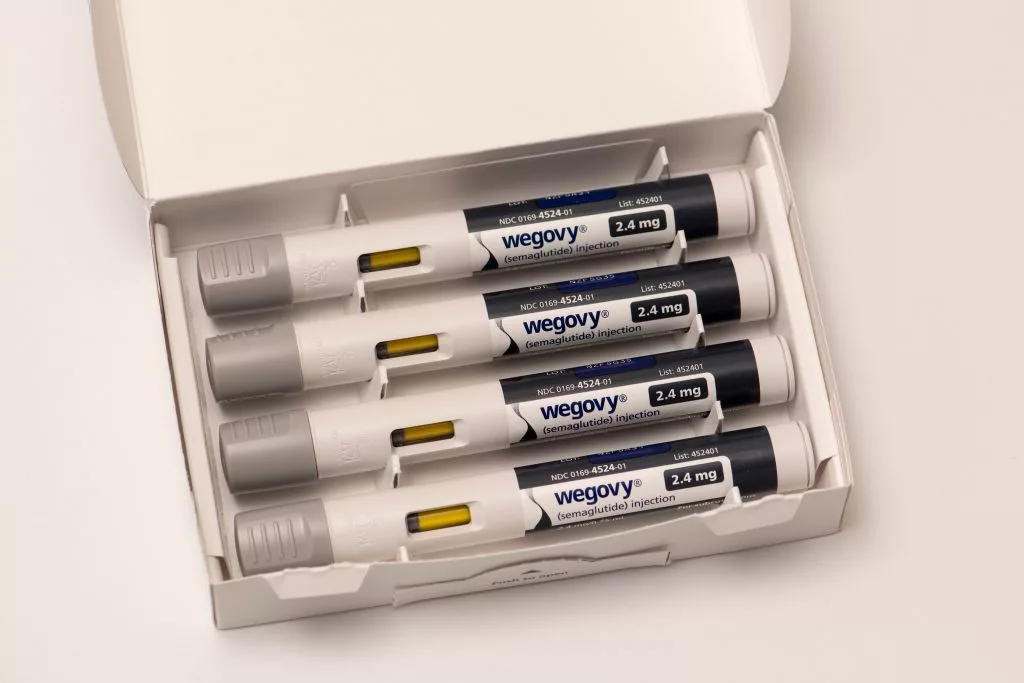 (NEW YORK) — Taking semaglutide, the active ingredient in drugs like Wegovy and Ozempic used for weight loss, can help boost heart health in people without diabetes, according to new research.
In a study of over 17,000 people, semaglutide, a GLP-1 receptor agonist medication, was found to lower the risk of cardiovascular events like heart attacks and strokes by 20% in people who have pre-existing cardiovascular disease and who are overweight, but do not have Type 2 diabetes.
The research, published Saturday in the New England Journal of Medicine, is significant because semaglutide was initially prescribed for adults with Type 2 diabetes, a condition in which cells don't respond normally to insulin, the hormone made by the pancreas. It is a condition that affects tens of millions of people in the United States, according to the Centers for Disease Control and Prevention.
Interest in semaglutide has surged over the past year for its role in helping people lose weight.
Novo Nordisk, the company that funded the most recent study, makes both Wegovy and Ozempic, the two most popular drugs that have semaglutide as the active ingredient.
The U.S. Food and Drug Administration has approved Ozempic as a treatment for Type 2 diabetes alongside diet and exercise if other medications cannot control blood sugar levels well enough.
Although Ozempic is not explicitly approved for chronic weight management, it can be prescribed off-label and used safely for people who are obese.
Wegovy is essentially the same injectable drug as Ozempic prescribed at a higher dosage. The FDA has specifically approved Wegovy for patients with severe obesity, or who are overweight and have one or more weight-associated conditions like high blood pressure or high cholesterol.
Both drugs work by slowing down movement of food through the stomach and curbing appetite, thereby causing weight loss.
ABC News chief medical correspondent Dr. Jennifer Ashton, a board-certified OB-GYN, who was not involved in the study, said there are different theories on why semaglutide can help lower the risk of cardiovascular events.
"What's really interesting about this drug is the more it's studied, the more we're finding possible other theories," Ashton said Monday on "Good Morning America." "Data has shown in lab animals that semaglutide can reduce inflammation, so … it can promote what's called plaque stability in those arteries, making the plaque less likely to break off and close off that artery, and then it almost works like a blood thinner in lab animals in terms of reducing platelet clumping."
She added, "When you combine that with weight loss, [there are] significant cardio protective effects."
Copyright © 2023, ABC Audio. All rights reserved.