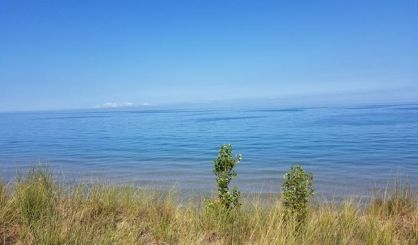 The Great Lakes Surf Rescue Project is working to train lifeguards and others to help those who run into trouble while swimming in Lake Michigan. The group's Bob Pratt tells us they held a training session for Silver Beach lifeguards in St. Joseph last week, and they were in Sawyer on Friday for more training with a private group. He says the Great Lakes Surf Rescue Project was started in response to the high number of drownings in the lake.
"We have five main areas that we work on, and we track the drownings on all five of the Great Lakes," Pratt said. "We're the only organization that tracks the drownings on the Great Lakes. Since 2010 when we started, there have been over 1,100 fatal drownings on the Great Lakes."
Pratt says the group uses a version of the training recommended by the United States Lifesaving Association modified to fit the Great Lakes. He says they have unique challenges when compared to swimming in the ocean due to the shorter and more frequent waves. He has a three word strategy to follow when struggling in the lake.
"Flip, float, and follow. If you flip over on to your back, that allows you to keep your head out of the water and breathe whenever you need to. Float to conserve your energy. Float to calm yourself down because panic is one of the leading killers in drowning."
And follow means to follow the current rather than fight it. Pratt says you can float with the current until you're in a safer position to swim back to shore. The Great Lakes Surf Rescue Project has worked with lifeguards at both Silver Beach and for the city of New Buffalo, with Pratt noting most Lake Michigan beaches, including all state parks, don't have lifeguards.