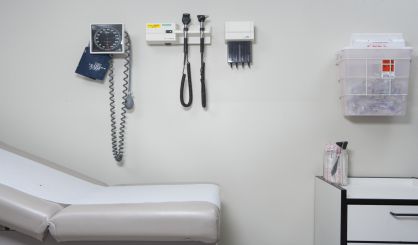 A task force is looking into how Berrien County should spend around $4.4 million it's receiving over 18 years as a result of a multi-state opioid settlement with several drug companies. Berrien County Health Department prevention supervisor Lisa Peeples Hurst tells us the Opioid Settlement Task Force is comprised of 17 stakeholder organizations.
"That included prevention, recovery, treatment, some law enforcement, pregnant and parenting mothers," Peeples Hurst said.
The group has been surveyed on how members think the settlement dollars should be used. Peeples Hurst says the top three priorities are prevention, recovery, and treatment. She notes doctors are no longer prescribing opioid painkillers as they once did. Does that mean the opioid crisis has abated?
"No, it has not for us. We have some high percentages of uses in our citizenry, which is currently about 156,000 residents, and I think it's more with the advent of lacing drugs with fentanyl that we still are facing a crisis."
Peeples Hurst says as the task force works to decide on ways to use the settlement money, there's a chance nearly twice that amount could still be awarded to the county due to ongoing negotiations. They want those dollars going to fight the opioid epidemic. The Berrien County Board of Commissioners has appointed Commissioners Teri Freehling and Julie Wuerfel to the body, which will be meeting in the coming weeks. Peeples Hurst says it will have a report for the county commission in October.