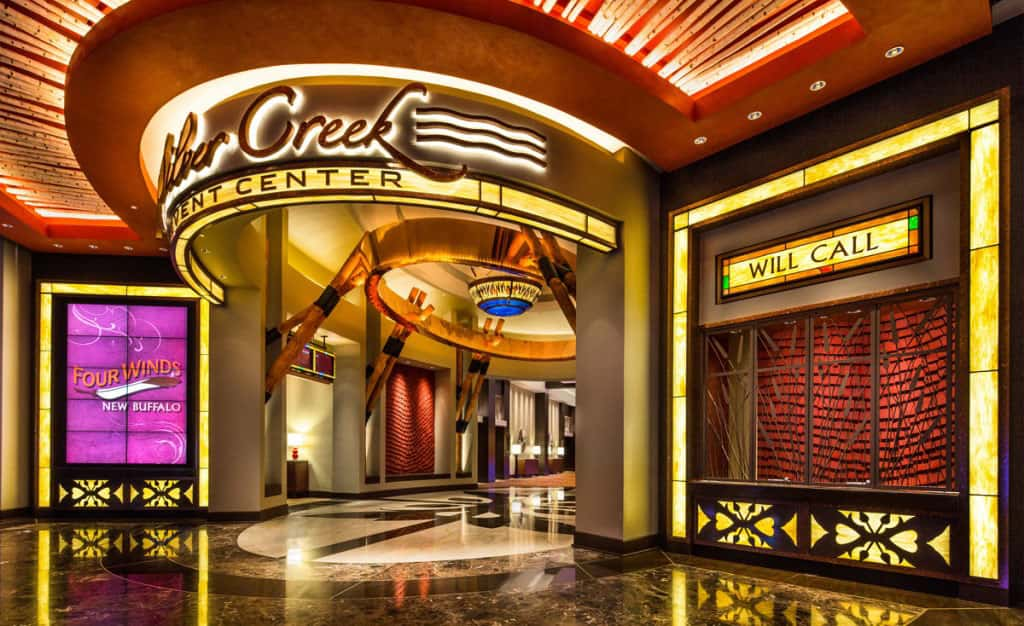 "And if the band you're in starts playing different tunes, I'll see you on the dark side of the moon." – Pink Floyd
The Australian Pink Floyd Show, known as "Aussie Floyd," is bringing its Dark Side of the Moon Tour to Four Winds New Buffalo's Silver Creek Event Center on Sept. 9, The Pokagon Band of Potawatomi announced Monday.
The show will celebrate 50 years of the iconic Pink Floyd album, which was released in March 1973. Dark Side of the Moon is among the most critically acclaimed records in history, as well as one of the best-selling albums of all time.
Aussie Floyd was formed in Australia in 1988, and has been striving to reproduce the complete Pink Floyd experience and bring the music to new audiences ever since. They have sold more than 4 million tickets and performed in over 35 countries worldwide, including a show at Pink Floyd guitarist David Gilmour's 50th birthday celebration.
The concert will feature The Dark Side of the Moon in its entirety in the first half of the performance, followed by a selection of Pink Floyd's iconic tracks in the second half. Replicating music from every phase of Pink Floyd's journey, this tour reinforces the band's dedication to the heritage of Pink Floyd with a show that pays sincere and genuine tribute to the band.
In addition to a light and laser show, video animations, LED screen technology and other special effects, in true Pink Floyd fashion, there are also several large inflatables, including a giant pig and their own unique Pink Kangaroo.
Ticket prices for the show start at $75, plus applicable fees, and can be purchased online at fourwindscasino.com starting Feb. 3 at 11 a.m.  Hotel rooms are available on the night of the concert and can be purchased with event tickets.
More information on The Australian Pink Floyd Show can be found at aussiefloyd.com.