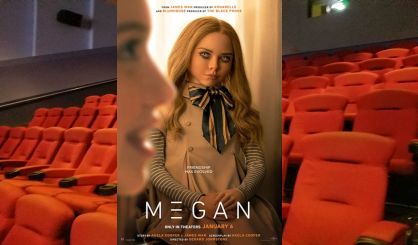 Flick Pick is a podcast about movies. In today's episode, Andrew Green reviews M3GAN, a movie now in theaters.
M3GAN is about a robotic little girl developed by a toy company. The doll becomes evil and commits multiple murders.
Did Andrew enjoy M3GAN, or did he put it back in the toy box? Scroll down and click the Play icon to find out in this exciting edition of Flick Pick!