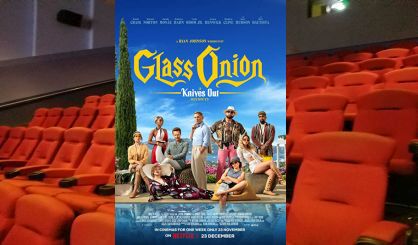 Flick Pick is a podcast about movies. In today's episode, Andrew Green reviews Glass Onion, which is a movie now on Netflix.
Glass Onion is the sequel to 2019's Knives Out. That was Andrew's favorite film of that year. Does Glass Onion stack up?
Scroll down and click the Play icon to find out in this very mysterious edition of Flick Pick!
Click Here to listen to additional episodes of Flick Pick.
Podcast: Play in new window | Download (Duration: 4:11 — 3.8MB) | Embed
Subscribe: Apple Podcasts | Google Podcasts | Spotify | Amazon Music | iHeartRadio | Stitcher | Email | RSS | More