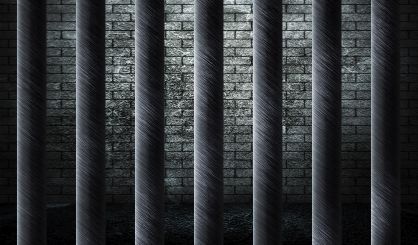 Union leaders representing prison guards in Michigan say they are considering asking Governor Gretchen Whitmer to activate the Michigan National Guard to help with securing state prisons. Michigan Corrections Organization President Byron Osborn calls the situation a "time bomb" because of staffing shortages, overworked corrections officers, and frustrated inmates.
"Our vacancy rates have continued to increase, and the current workforce of officers are working long hours, a lot of mandatory overtime, a lot of closed positions inside of the facilities," Osborn said. "When I say closed positions, that means there are assignments inside that usually would have a uniformed corrections officer in them that are left unfilled due to the shortages."
Osborn says more and more guards are retiring or resigning because they can't take the long hours. The governor's office hasn't commented on using National Guard troops as guards.