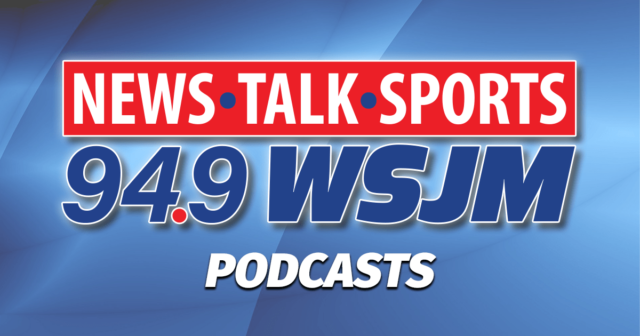 MLB – Major League Baseball
Yesterday
Tampa Bay Rays 6, Detroit Tigers 2
Texas Rangers 3, Chicago White Sox 2
St. Louis Cardinals 4, Chicago Cubs 3 – Game 1
St. Louis Cardinals 7, Chicago Cubs 2 – Game 2
Rays 6, Tigers 2 – Lowe, Arozarena power Tampa Bay to 6-2 win over Tigers
Brandon Lowe had a home run among his three hits and drove in three runs as the Tampa Bay Rays beat the Detroit Tigers 7-2. Randy Arozarena had four hits for Tampa Bay, which won back-to-back games for the first time since the All-Star break. Rays starter Jeffrey Springs (4-3) picked up the win, allowing two unearned runs in six innings. He struck out six without walking a batter. Drew Hutchison (1-5) allowed four runs on eight hits and three walks in six innings as Detroit lost for the fifth time in six games.
Rangers 3, White Sox 2 – Rangers win 3-2 over WSox in debuts of 2 former 1st-rounders
Meibrys Viloria had a tiebreaking pinch-hit RBI single in the seventh inning and Texas beat the Chicago White Sox 3-2. The Rangers became the first team since 1986 to have two of its first-round picks make their big league debuts as starters in the same game. Left-hander Cole Ragans, who twice had Tommy John surgery after being their first-round selection in 2016, allowed one unearned run over five innings in his debut. Bubba Thompson, the team's first pick in 2017, had a bunt single. Brock Burke struck out four in two scoreless innings for the win. White Sox starter Johnny Cueto gave up 11 hits, with four strikeouts and no walks while pitching the entire game.
Cardinals 4, Cubs 3 / Cardinals 7, Cubs 2 – Quintana wins in St. Louis debut, Cardinals sweep DH vs Cubs
Newly acquired José Quintana won in his debut with St. Louis, Tyler O'Neill and Nolan Arenado homered and the Cardinals beat Chicago 7-2, completing a doubleheader sweep of the Cubs. The Cardinals won the opener 4-3 as Lars Nootbaar hit a tying sacrifice fly in the seventh inning and a game-ending RBI single in the ninth. Quintana, traded from the Pittsburgh Pirates to St. Louis on Monday, surrendered one run, one hit and two walks and struck out seven batters in six innings in a no-decision debut with the Cardinals, who have won four straight and are tied for first place in the NL Central with Milwaukee. Jordan Hicks (3-5) allowed a run on a hit and two walks, and Génesis Cabrera and Chris Stratton each tossed a scoreless inning in relief in the combined two-hitter.
Today
Miami (TBD) at Chicago Cubs (Steele 4-7), 2:20 p.m.
Tampa Bay (Kluber 7-6) at Detroit (Garcia 0-0), 7:10 p.m.           WSJM/WCSY 6:50
Chicago White Sox (Cease 11-4) at Texas (Otto 4-7), 8:05 p.m.
MLB – London Calling: Cubs-Cardinals set for London in June 2023
Major League Baseball plans to return to London next year for the first time since 2019. The league says the St. Louis Cardinals and Chicago Cubs will play a two-game series on June 24 and 25, 2023, at London Stadium. The NL Central rivals were supposed to play in London in 2020, but the games were canceled because of the coronavirus pandemic. MLB last played in London in 2019, when the New York Yankees swept a two-game set against the Boston Red Sox in June at London Stadium. Those were also MLB's first regular-season games played in Europe.
MLB – Miguel Cabrera says he's uncertain about playing in 2023
Miguel Cabrera says he may end his likely Hall of Fame career at the end of this season. The 39-year-old Detroit Tigers star mused on the subject Thursday amid a slump through the dog days of summer. Cabrera joined the 3,000-hit/500-homer club earlier in the season, and was hitting .308 as recently as July 8. Plagued by lower-body problems that have been a constant issue in recent seasons, he entered Thursday hitting .132 with three extra-base hits in his last 20 games. The Tigers came into the season as fringe contenders after a strong finish in 2021, but they have staggered to a 42-65 record with the worst offense in baseball.
NFL – National Football League Preseason – Hall of Fame Game
Last Night
Las Vegas Raiders 28, Jacksonville Jaguars 11
Raiders 28, Jaguars 11 – Raiders give McDaniels happy homecoming, beat Jaguars 27-11
Josh Jacobs and rookie Zamir White ran well on a rain-soaked field and the Raiders routed Jacksonville 27-11 in the Hall of Fame game Thursday night, spoiling coach Doug Pederson's first game with the Jaguars. Derek Carr, the three-time Pro Bowl quarterback, and Davante Adams, the All-Pro receiver acquired in blockbuster trade with Green Bay, were among many starters who sat out for both teams. Jacksonville's Trevor Lawrence wore a backward cap on the sideline while third-string quarterback Jake Luton was started.
NFL – Former attorney general to hear appeal of Watson suspension
NFL Commissioner Roger Goodell has chosen former New Jersey Attorney General Peter C. Harvey to hear the appeal of the six-game suspension for Cleveland Browns quarterback Deshaun Watson. Watson has been suspended by independent disciplinary officer Sue L. Robinson, who concluded he violated the league's personal conduct policy after being accused of sexual misconduct by two dozen women in Texas. The league wants further discipline and appealed Robinson's ruling. The appeal gave the power back to Goodell to hand down punishment but he instead chose Harvey to hear the appeal.
NFL – Attorney urges Goodell to 'do the right thing' on Watson
A lawyer representing two dozen women who have accused Deshaun Watson of sexual assault or harassment says NFL Commissioner Roger Goodell has a chance to "do the right thing" now that the league has appealed a six-game suspension for the quarterback. Attorney Tony Buzbee says "Every victim of sexual assault is watching Roger Goodell and the NFL right now." The NFL's appeal of an independent disciplinary officer's decision gives Goodell or someone he designates the authority to increase Watson's penalty. Goodell has named former New Jersey Attorney General Peter C. Harvey as his designee to hear the appeal.
WNBA – Women's National Basketball Association
Tonight
Washington Mystics at Chicago Sky, 8:00 p.m.
WNBA – WNBA's Griner convicted at drug trial, sentenced to 9 years
A judge in Russia convicted American basketball star Brittney Griner of drug possession and smuggling. She was sentenced to nine years in prison in a politically charged case that could lead to a high-stakes prisoner exchange between Washington and Moscow. Griner showed little emotion to the sentence but her lawyers said later she was "very upset, very stressed." U.S. President Joe Biden denounced as "unacceptable" the verdict and sentence, which came amid soaring tensions between the U.S. and Russia over Ukraine. Griner had told the court she had no intention to break the law by bringing vape cartridges with cannabis oil when she flew to Moscow to play basketball in the city of Yekaterinburg.
WNBA – Brittney Griner recognized with WNBA moment of silence
Following Brittney Griner's sentencing in Russia to nine years in prison Thursday, WNBA players, coaches and fans locked arms and tried to send the American basketball star strength during a moment of silence. Before the Connecticut Sun beat the Phoenix Mercury 77-64, players from both teams met at midcourt and silently bowed their heads for 42 seconds — a nod to Griner's jersey number with the Mercury. Sun coach Curt Miller wore a "WE ARE BG" t-shirt. Griner, a two-time U.S. Olympic champion and a eight-time WNBA all-star, was convicted of drug possession and smuggling.
MILB – Midwest League Baseball
Last Night
Great Lakes Loons 5, Lake County Captains 4 – 11 Innings
West Michigan Whitecaps 5, Lansing Lugnuts 1
South Bend Cubs 3, Fort Wayne Tin Caps 1
Tonight
Great Lakes Loons at Lake County Captains, 7:00 p.m.
West Michigan Whitecaps at Lansing Lugnuts, 7:05 p.m.
South Bend Cubs at Fort Wayne Tin Caps, 7:05 p.m.
Podcast: Play in new window | Download (Duration: 2:49 — 2.6MB) | Embed
Subscribe: Apple Podcasts | Google Podcasts | Spotify | Amazon Music | iHeartRadio | Stitcher | Email | RSS | More