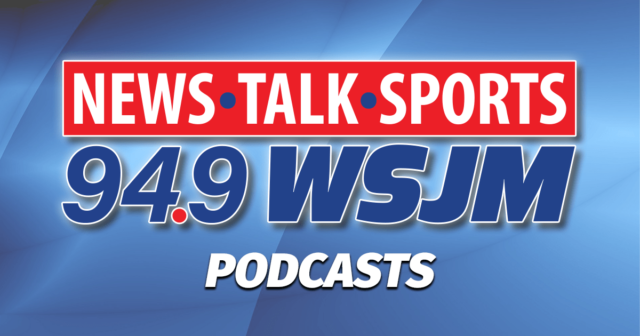 MLB – Major League Baseball
Yesterday
Detroit Tigers 12, San Diego Padres 4
Chicago Cubs 3, Pittsburgh Pirates 2
White Sox were off
Tigers 12, Padres 4 – Tigers pound Manaea, Padres for 12-4 win; SD's Gore injured
Eric Haase hit a grand slam off Sean Manaea, Jeimer Candelario homered twice and the Detroit Tigers routed the San Diego Padres 12-4. Miguel Cabrera hit his 506th career homer in the sixth inning and moved past Al Simmons for 13th on the career RBI list with 1,840. Manaea was pummeled for a career-worst nine runs in 3 1/3 innings, and his replacement, promising young left-hander MacKenzie Gore, was pulled with an apparent arm injury. Gore, ranked among the game's top pitching prospects before debuting this season, got four outs despite an average fastball velocity 2 mph slower than normal.
Cubs 3, Pirates 2 – Nico Hoerner's double sends streaking Cubs past Pirates 3-2
Nico Hoerner hit a tiebreaking double in the eighth inning, and the Chicago Cubs beat the Pittsburgh Pirates 3-2 for their fifth straight win. Hoerner finished with two hits and two RBIs. Rafael Ortega homered for Chicago, and Adrian Sampson pitched seven innings of two-run ball. Seiya Suzuki set up Hoerner's clutch hit when he reached on rookie shortstop Oneil Cruz's throwing error. Suzuki advanced on Ian Happ's groundout and then hustled home on Hoerner's drive into the gap in right-center. Mychal Givens worked the eighth for the win, and Scott Effross got three outs for his first save.
Today
Pittsburgh (Wilson 1-5) at Chicago Cubs (Thompson 7-4), 2:20 p.m.
San Diego (Clevinger 2-3) at Detroit (Hill 1-2), 7:10 p.m.                    WSJM/WCSY 6:50
Chicago White Sox (Kopech 3-6) at Colorado (Márquez 6-7), 8:40 p.m.
MLB – MLB players' union rejects international draft proposal
The players' association has rejected what Major League Baseball called its final offer for an international draft, a move that will keep direct draft-pick compensation in place for free agents and likely limit the market for some older players. The union announced its decision about eight hours before Monday's midnight EDT deadline for an agreement that was set in the March 10 lockout settlement.
MLB – Senators give Manfred until Friday to respond on minors
A group of U.S. senators has given baseball Commissioner Rob Manfred until Friday to respond to questions about the sport's antitrust exemption and minor leaguers. The senators had made the request to Manfred on July 18, and MLB asked for the additional time. Richard Durbin and Charles Grassley are among the four senators who asked Manfred a series of questions that could be a prelude to proposed legislation further limiting an exemption created by a 1922 Supreme Court decision.
NFL – NFL enters media streaming marketplace with 'NFL+' service
The NFL is making its move into offering its own media streaming platform. The league announced that "NFL+" launched on Monday. Owners were briefed about it during the league meetings in May while Brian Rolapp, the NFL's chief media and business officer, confirmed in a column for "Sports Illustrated" last week that it would be starting this season. Commissioner Roger Goodell said in a phone interview with The AP that the direct-to-consumer offering gives the league the ability to understand what fans and non-fans are seeking in terms of content and customize it for them.
NFL – Chicago mayor presents 3 options for improving Soldier Field
Chicago Mayor Lori Lightfoot has presented three options for renovating Soldier Field, the home of the Chicago Bears, but the team said it's not interested. Lightfoot on Monday proposed fully enclosing the stadium by rebuilding both end zones with columns that can support a dome; rebuilding both end zones with columns to make the stadium dome-ready; or modifying Soldier Field to be a multi-purpose stadium better suited for soccer. The mayor's office estimated the costs of the three options would range from $900 million to $2.2 billion. It didn't say how it would pay for any of the options.
WNBA – Women's National Basketball Association
Tonight
Las Vegas Aces at Chicago Sky, 8:30 p.m.
NHL – Detroit Red Wings extend affiliation deal with Grand Rapids
The 20 year partnership between the Detroit Red Wings and the Grand Rapids Griffins will continue for another five years.  Detroit has extended their affiliation deal with Grand Rapids until at-least the 2026-27 season.   Grand Rapids has been the Red Wings primary affiliate since the 2002-03 season.  the Red Wings say that the close proximity of their minor league team in Grand Rapids as the most convenient NHL/AHL partnerships as Van Andel Arena and Little Caesars Arena are only 157 miles apart.  Detroit's secondary affiliate is located in Toledo, Ohio.   The Red Wings affiliation has resulted in two Calder Cup Championships for the Griffins in 2013 and 2017.  The Red Wings oversee hockey operations in Grand Rapids, including providing the GM, coaching staff, players, equipment state, and athletic trainers.
NBA – Sudden arena idea angers, unnerves Philadelphia's Chinatown
Organizers and members of Philadelphia's Chinatown say they were surprised by the 76ers' announcement that they hope to build a $1.3 billion arena just a block from the community's gateway arch. They say no one reached out for community input before the announcement. Now, they fear that they'll be merely a stepping stone for people visiting the arena and that real estate values will price out older and immigrant residents. Chinatowns throughout the U.S. have been under threat from gentrification or development over the years. A spokesperson for the arena development company says that the process is in its infancy and that they planned to work with the community.
NASCAR – JGR accepts penalties given to Hamlin, Busch, apologizes
Joe Gibbs Racing has declined to appeal the penalties levied by NASCAR that stripped Denny Hamlin of his Pocono Raceway victory and cost Kyle Busch his runner-up finish. The win was awarded to Chase Elliott. Hamlin's No. 11 Toyota and Busch's No. 18 Toyota both flunked postrace inspection Sunday night when NASCAR found issues in both cars that affected the aerodynamics. Joe Gibbs Racing apologized in a statement and said changes were underway to make sure it did not happen again. Hamlin was stripped of his third Cup Series win of the season and a track-record seventh at Pocono.
Soccer – US women's team has new vibe, work to do before World Cup
The U.S. women's national soccer team has a new look with young talent, and coach Vlatko Andonovski has tweaked its traditional straightforward and speedy attack to take a more nuanced approach. The players say something more is going on as well. They say there's been a shift in the team's vibe due in large part to a new mix of veterans and younger players. Andonovski set about remaking the team after a disappointing Olympic tournament in Tokyo where the U.S. came away with a bronze. They're now looking to build toward the 2023 World Cup and the 2024 Paris Olympics.
Soccer – Hope Solo pleads guilty to DWI, gets 30-day sentence, fine
Former U.S. women's national team star goalkeeper Hope Solo pleaded guilty Monday to driving while impaired, almost four months after she was found passed out behind the wheel of a vehicle in North Carolina with her 2-year-old twins inside. Solo also was charged with misdemeanor child abuse and resisting a public officer in connection with the March 31 incident. The Winston-Salem Journal reports that her attorney said the remaining two charges were voluntarily dismissed. A judge gave Solo a suspended sentence of 24 months and an active sentence of 30 days. She was given 30 days credit for time she spent at an in-patient rehabilitation facility.
MILB – Midwest League Baseball
Yesterday
No games yesterday
Tonight
Dayton Dragons at West Michigan Whitecaps, 6:35 p.m.
Lake County Captains at South Bend Cubs, 7:05 p.m.
Lansing Lugnuts at Great Lakes Loons, 7:05 p.m.
Podcast: Play in new window | Download (Duration: 2:51 — 5.2MB) | Embed
Subscribe: Apple Podcasts | Google Podcasts | Spotify | Amazon Music | iHeartRadio | Stitcher | Email | RSS | More