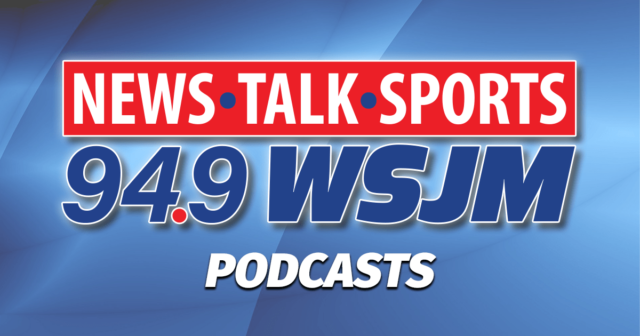 MLB – Major League Baseball
Last Night
2022 Home Run Derby – Dodger Stadium, Los Angeles
Championship Round
4 Juan Soto (WAS) 19, 6 Julio Rodriguez (SEA) 18
Semifinals
4 Juan Soto (WAS) 16, 8 Albert Pujols (STL) 15
6 Julio Rodriguez (SEA) 31, 2 Pete Alonso (NYM) 23
Quarterfinals
8 Albert Pujols (STL) 20, 1 Kyle Schwarber (PHI) 19
4 Juan Soto (WAS) 18, 5 Jose Ramirez (CLE) 17
6 Julio Rodriguez (SEA) 32, 3 Corey Seager (TEX) 24
2 Pete Alonso (NYM) 20, 7 Ronald Acuna Jr.(ATL) 19
Juan Soto overcomes JRod, contract talk to win HR Derby
Washington Nationals star Juan Soto won his first Home Run Derby. He held off Seattle Mariners rookie Julio Rodríguez in the final 19-18. The 23-year-old Soto hit 53 total homers to win the midseason power showcase, showing off his incredible talent. Soto was locked in at the plate even during a tumultuous recent stretch packed with speculation about his possible departure from the Nats after turning down a huge contract extension. Soto beat Cleveland's José Ramírez 18-17 in the first round before getting past 42-year-old Albert Pujols 16-15 to reach the final.
Tonight
2022 MLB All-Star Game, Dodger Stadium – Los Angeles, CA
American League at National League, 8:00 p.m.        
MLB – All-Star Game decided by a HR derby if tied after 9 innings
A lot of baseball fans are likely to be rooting for the All-Star Game to be tied after nine innings on Tuesday night at Dodger Stadium. That's because of a new rule this year that says if the All-Star Game goes to extra innings, it will instead be decided by a Home Run Derby. The American League and National League will each send up three hitters, and they'll get three swings apiece to determine the winner. With the All-Star Home Run Derby always popular the night before the game, Major League Baseball decided to make a slugging showcase part of the Midsummer Classic. New York Mets star Pete Alonso has already told NL manager Brian Snitker that hed gladly take part.
Season Resumes
Detroit Tigers                 at Oakland A's, Thursday 3:37 p.m.
Chicago White Sox           vs. Cleveland Guardians, Friday, 8:10 p.m.
Chicago Cubs                   at Philadelphia Phillies, Friday, 7:05 p.m.
Cubs draft son of ex-Cardinals slugger Mark McGwire
The McGwire family is set to see the other side of things in one of baseball's best rivalries. Mason McGwire, son of 12-time All-Star slugger Mark, was selected in the eighth round of baseball's amateur draft by the Chicago Cubs on Monday. Mark spent five of his 16 major league seasons with the rival St. Louis Cardinals, including the memorable 1998 season when he and Cubs star Sammy Sosa raced to break Roger Maris' single-season home run mark. McGwire ended up with 70 and Sosa with 66 before both of their reputations were tarnished amid steroid revelations.
MLB – Pitch clocks, shift limits, larger bases in MLB's future
Major League Baseball is considering a pitch clock for next year along with shift limits, larger bases and restrictions on pickoff attempts. A clock experiment in the minor leagues cut the average this year to 2 hours, 37 minutes from 3 hours, 4 minutes at a similar point for non-clock games last year. The average time of nine-inning MLB games increased from 2 hours, 43 minutes in 2003 to 3 hours, 13 minutes in 2020 before dropping to 3 hours, 2 minutes so far this season. An 11-person competition committee with six management representatives, four players and one umpire will make the decisions. Limited use of robot plate umpires is possible as early as 2024.
WNBA – Women's National Basketball Association
Tonight
Indiana Fever at Los Angeles Sparks, 10:30 p.m.
NHL – Olczyk leaves Blackhawks broadcast, set to join Kraken
Eddie Olczyk is leaving the Chicago Blackhawks after 16 years as a color commentator on their television broadcasts. He's expected to work Seattle Kraken games next season. Brother Ricky is an assistant general manager for Seattle. The Blackhawks say they're disappointed Eddie decided to go in another direction. Olczyk also does national broadcasts for TNT. He has become one of the leading hockey voices in the U.S. after playing more than 1,000 NHL games.
Golf – Cameron Smith a British Open champion and man for any course
Cameron Smith is a tough-as-nails Aussie. He's also champion golfer of the year. With the greatest closing round by a British Open champion at St. Andrews, he made eight birdies for a 64. He won by one shot over Cameron Young. The big threat was Rory McIlroy. Smith passed him with five straight birdies to start the back nine. The defining moment was the 17th. Smith used that magic touch with his putter to navigate the notorious Road Hole bunker and save par with a clutch putt. McIlroy was disappointed. He also recognized he was simply outplayed by a great player.
Olympics – Los Angeles Olympics to begin July 14, 2028
The 2028 Los Angeles Olympics kicked off a six-year countdown with the announcement of the dates for the Games' third time in the city. The opening ceremony will be July 14, with competition through July 30. The Paralympic Games will run from Aug. 15 to Aug. 27. Los Angeles previously hosted the Olympics in 1984 and 1932. International Olympic Committee President Thomas Bach visited future venues and met with leaders of the Los Angeles organizing committee.
USA Soccer – US beats Canada for W Championship title, '24 Olympic berth
Alex Morgan converted on a penalty in the 78th minute and the U.S. national team won the CONCACAF W Championship 1-0 over Canada on Monday night to secure one of the region's spots in the 2024 Olympics. As FIFA President Gianni Infantino watched from a private box, the United States finally broke a stalemate when Rose Lavelle was fouled in the box and Morgan fooled Canadian goalkeeper Kailen Sheridan on the penalty. It was Morgan's 118th overall career goal. Jamaica defeated Costa Rica 1-0 in overtime earlier Monday to claim third place in the tournament.
MILB – Senators ask MLB why antitrust exemption needed in minors
Leaders of the Senate Judiciary Committee have asked baseball Commissioner Rob Manfred to explain the impact of potential legislation stripping the sport's antitrust exemption from covering the sport's relationship with minor league players. Sens. Richard Durbin and Charles Grassley asked Manfred to respond by July 26 to a series of questions that could be a prelude to proposed legislation further limiting an exemption created by a 1922 Supreme Court decision. The letter follows a similar request sent last month to an advocacy group for minor leaguers, which asked Congress to end the exemption as it applies to them
NBA/ESPN – Steph Curry steps out of comfort zone as host of The ESPYS
Fresh off leading the Golden State Warriors to an NBA championship, Stephen Curry is hosting The ESPYS. The finals MVP hints that his fellow athletes attending the show in Hollywood might want to be a little worried at what he'll say during the opening monologue. Curry says hosting is out of his comfort zone and he expects to be on an emotional roller coaster for the live ABC broadcast. Curry also is nominated for three individual trophies and the Warriors are vying for best team. He says he hopes to channel two of his favorite comedians, Dave Chapelle and Kevin Hart.
Podcast: Play in new window | Download (Duration: 2:46 — 2.5MB) | Embed
Subscribe: Apple Podcasts | Google Podcasts | Spotify | Amazon Music | iHeartRadio | Stitcher | Email | RSS | More