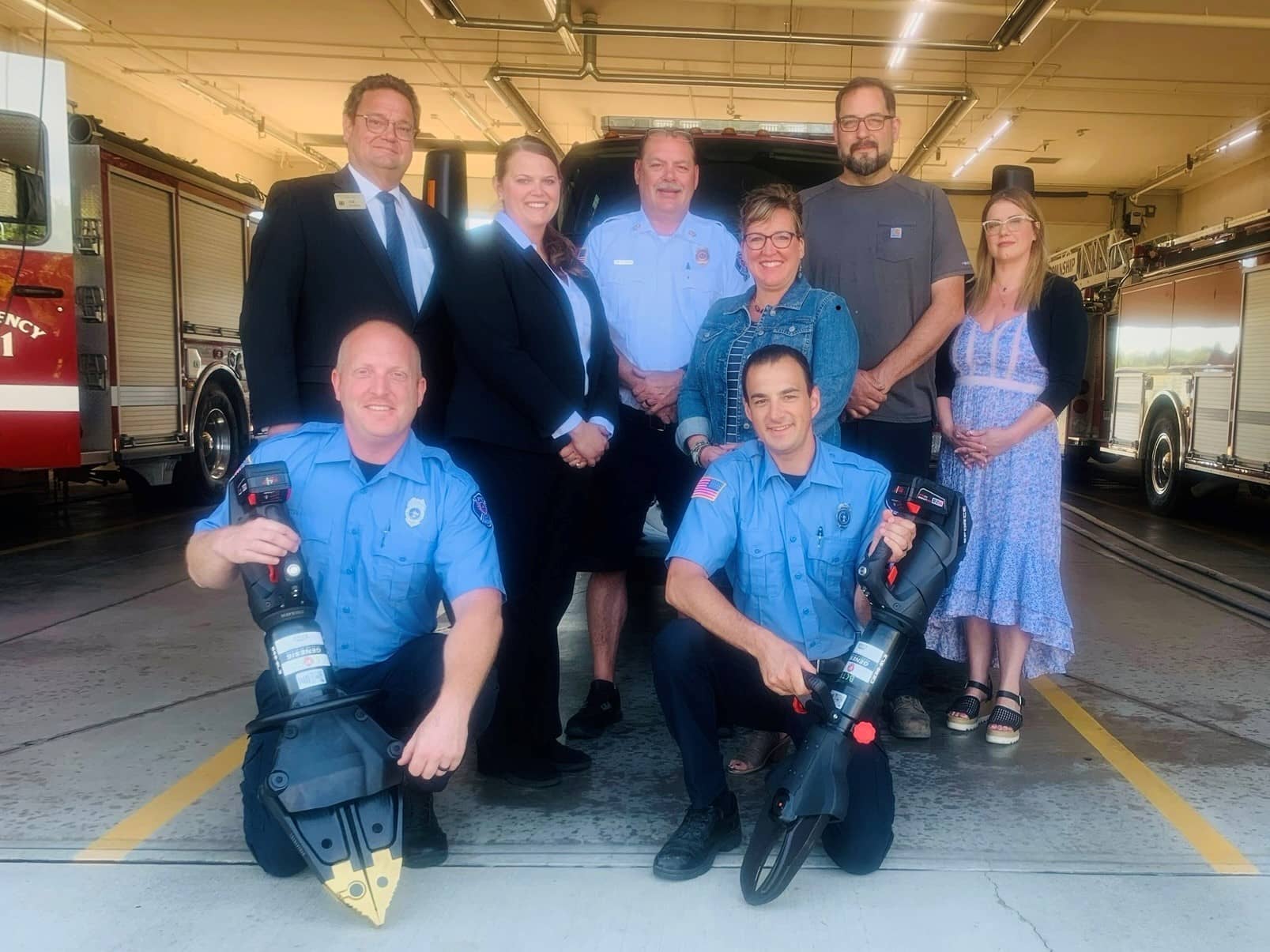 A local fire department has taken a big step to improve its response in emergency rescue situations.
The Benton Charter Township Fire Department announced the purchased of new, battery powered Jaws of Life rescue tools this week, replacing the nearly 50-year-old equipment they were previously using.
"The old set were obsolete, at the end of their life after 47 years," said Benton Charter Township  Fire Chief Rob Harper. "This new rescue equipment is much superior."
The department was able to purchase the tools thanks a Traffic Safety Grant awarded by AAA Insurance, as well as donations from Honor Credit Union, Zielke Towing, Starks Family Funeral Homes and individual donors.
Harper said the new tools go a long way to help the department in situations where they need to cut and spread objects to retrieve a victim.
"It means everything to us," Harper said. "The new set is twice as fast and twice as powerful … it just changes up everything."
The new equipment will help in what is called "The Golden Hour," which refers to trauma patients having the best chance of survival if they receive surgical care within one hour of the accident.
The tools also can be used in airplane or train crashes, which the department may use as part of their automatic aid agreement with the city of Benton Harbor, according to Harper.
The AAA grant awarded the department $15,000, but Harper said the purchase would not have been possible without the help of Honor Credit Union, which organized a fundraising effort and provided a $2,000 match. Zielke Towing quickly provided the $2,000 needed when they saw the fundraiser post on social media, according to Harper.
Starks Family Funeral Home also provided a $5,400 donation. Together, along with individual private donors, the department received more than $10,000 in donations.
By Ryan Yuenger,
ryany@wsjm.com