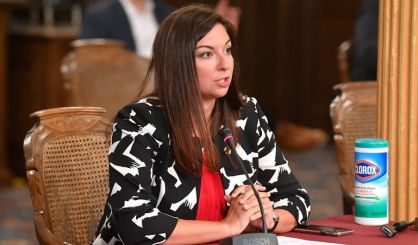 Legislation that would reimburse licensing fees for businesses that continued paying them while forced to be closed by the state because of COVID has been approved by the Michigan House. State Representative Pauline Wendzel sponsored the package. She tells us she's heard from businesses that paid their state licensing fees despite being shut down.
"Lots of businesses throughout the state from restaurants and bars to gyms and salons, there's a lot of them out there and they're still struggling to get back on their feet," Wendzel said. "For some, it's just a small fee, and for some, it could be thousands of dollars for certain restaurants and bars with all the licensure that they need."
Wendzel says the legislation is about being fair to them. House Bill 5524, which passed the House, includes funding for Wendzel's licensing reimbursement package. Similar funding previously had been vetoed by Governor Gretchen Whitmer. Wendzel says moving forward, the state also has to address staffing and supply chain problems that continue to affect those businesses.