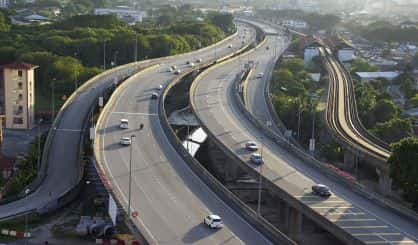 Brandywine High School in Niles is taking part in the Strive for a Safer Drive program of Michigan State Police and Ford Motor Company this year. Program coordinator Kayla Thomas-Wright tells WSJM News Strive for a Better Drive lets the students of a high school create their own safe driving campaign.
"They'll get their schools involved," Thomas-Wright said. "They'll get the elementary, the middle schoolers involved as well. They'll do contests like poster contests, coloring contests. There are a lot of social media challenges. TikTok is really big right now, and students will do TikTok challenges. They do a lot to get everyone involved."
Thomas-Wright says the students are left in charge of the program and it makes a big difference in terms of getting their peers involved. This is the 11th year for the Strive for a Better Drive program, and this year it's in 38 schools around the state. At the end of the year, the top five schools will receive plaques and cash prizes. Ford Motor Company closes out the program with a hands-on driver safety event each year at the schools.