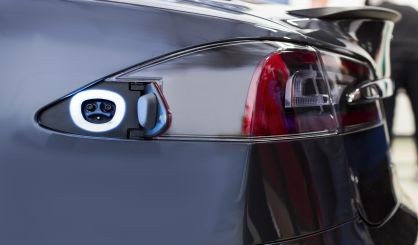 Two electric vehicle charging stations have been installed in South Haven. Public Works Director Bill Hunter tells WSJM News Red E. Charging of Detroit installed them in the Huron Street parking lot last week.
"The city of South Haven doesn't own the stations," Hunter said. "Actually, Red E Charging owns them. They were supplied grant monies to install these and in other municipalities."
Red E. got a grant through the Charge Up Michigan Program. It reimburses the cost of EV charger installation up to $70,000. Hunter says this will put South Haven on the maps of EV owners who use apps to find where they can charge up.
"Now, South Haven will be up on these apps where people are driving by or driving through on I-196, they can see there's a station here. So they can stop by, plug in, and maybe visit the downtown. It might actually help draw different people into the town to discover South Haven."
One of the charging stations is near the pavilion in the parking lot, while the other is near the restrooms. The city of South Haven will get a small portion of the revenue generated from use of the stations, and Hunter says they may seek to install another one, this time to be owned by the city, in the coming years.