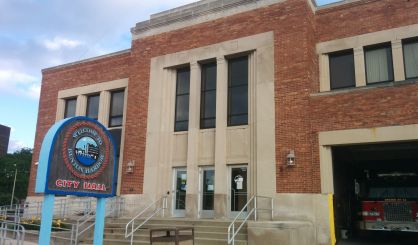 Benton Harbor City Commissioners have signaled their support for a $22 million apartment complex development being planned by Whirlpool. The company is seeking to build the 80 unit complex at 170 Riverview Drive, property it owns. During a Monday meeting, the Benton Harbor City Commission approved a resolution of support. Mayor Marcus Muhammad said there is a need for housing for young professionals who want to live in the community, and this project would help.
"It's going to pay major dividends in more than one way," Muhammad said. "So when professionals come to work at Whirlpool or work at other developments coming to the city, they don't have to live in St. Joe, or South Bend, or Kalamazoo."
Several commissioners said they hear from young people who would like to live in Benton Harbor, but can't find suitable housing. Rents in the units are expected to be between $1,00 and $1,400 per month. Commissioner Juanita Henry voted no, saying she wants more information. The issue will come back to the commission later. The commission Monday also passed a resolution of support for another project, from LC Consulting II and MHT Housing for a commercial area proposed for Wall Street that would include a grocery store and 55 housing units. Again, that will have to go through more levels of planning. That vote was unanimous.