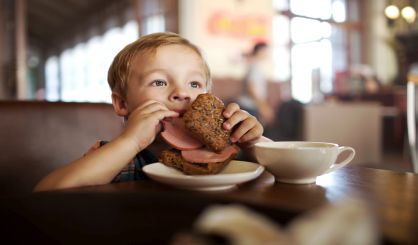 Children in Michigan have been suffering throughout the COVID-19 pandemic as their families struggle to make ends meet. Michigan Kids Count project director at the Michigan League for Public Policy Kelsey Perdue tells WSJM News the latest Kids Count report from the Annie E. Casey Foundation found an average of 62% of Michigan households with children have lost employment income since March 13. That's made it difficult for them to buy enough food and to pay rent or mortgages. As moratoriums on evictions end, there is a concern homelessness will jump.
"That is the fear," Perdue said. "The reality is over a third of Michigan households before COVID spent a disproportionately high percentage of their income on housing costs."
Perdue says children have also suffered mentally.
"About 17% of Michigan households with kids actually know a friend or family member who died from COVID-19 so there's trauma, there's stress that's being inflicting every single day."
The report also looked at health insurance status and found in the fall of 2020, one in eight households with children lacked health insurance. Perdue says the findings show the state and federal governments must step up to help those who are struggling. You can find the report right here.