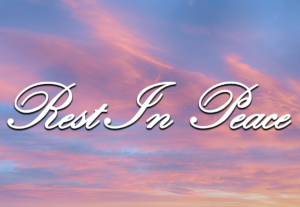 Wilma Maurine Huffines, 93, of Dowagiac, passed away at her home on Friday, September 18, 2020.
Maurine was born on September 30, 1926, to the late Bud and Elvie (Rhodes) Greer in Hornersville, Missouri.
After graduating from Hornersville High School, Maurine went on to wed George Huffines. They had two daughters, Beverly and Debbie.
She was preceded in death by her parents, Bud and Elvie Greer, and her twin brother, Maurice Greer.
Maurine is survived by her daughters, Beverly Meader of Dowagiac and Debbie (John) Grossett of Florida; grandchildren, Melissa Meader of Kentucky, Michael (Kathy) Meader of Eau Claire, Josh Grossett of North Carolina, and Hannah Grossett of Georgia; great-grandchildren, Julianna (Brian) Woolson of Kentucky, Harper Meader of Coloma, and Lainey Meader of Coloma; siblings, Sandra (Donald) McMullen of Arkansas and Billy Greer of Missouri.
Maurine has been cremated and her family will be holding a private burial at Hornersville Cemetery in Arkansas.
Posted On: Monday, September 21, 2020 1:32 PM