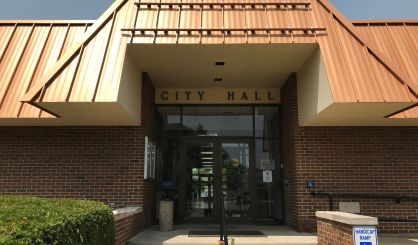 A ceremony will be held this month as the name of a soldier from South Haven is added to the Korean and Vietnam War memorial outside of city hall. American Legion Post 49 Commander Jason Turner tells WSJM News Corporal Earl Janosky died in Korea of encephalitis shortly after taking part in the Pusan Perimeter defense. He was 20 years old. A ceremony adding his name to the local memorial will be at 11 a.m. September 19, 70 years after the day Janosky died. They'll have a 21 gun salute and more.
"We'll have a gentleman playing Taps, and we will also have the Hooligan Flight Team," Turner said. "They have flown every year here for the veterans salute, the veterans weekend."
Turner says Janosky's story was discovered my local American Legion members are they did some research on area veterans.
"There isn't much that you could do to get these veterans more excited other than recognizing that this young man made the ultimate sacrifice defending his nation."
Turner tells us they're having trouble finding any of Corporal Janosky's relatives. He had two brothers, named Lawrence and LeRoy, and two sisters, named Grace and Dorothy. Anyone who might know family of the corporal is asked to contact them or the American Legion post in South Haven. The number is 269-637-6817. The email address is SouthHavenAmericanLegion@gmail.com.