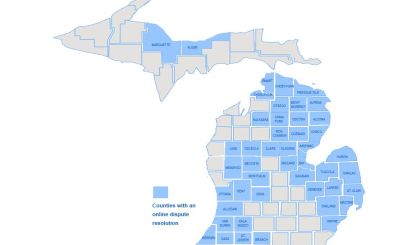 The Michigan Supreme Court has launched an online dispute resolution platform to help small civil cases be resolved without anyone having to go to court. Michigan Supreme Court Chief Justice Bridget McCormack tells WSJM News MI-Resolve is up and running in 17 counties.
"It is a fully online dispute resolution platform that allows you to access it, and either with a mediator or without, work with the other party that you have a dispute with to come to a resolution," McCormack said. "If it's one that is already pending in a court, the platform will then translate whatever you agreed to into an order and enter if for you in the court."
McCormack says MI Resolve has proven to be extra useful during the COVID-19 pandemic. She describes the tool as a personal courthouse individuals can use. Smaller matters like landlord disputes, car crash disputes, and sales disputes can be settled via the site. The site is available in Berrien, Cass, and Van Buren counties. You can find the online tool right here.