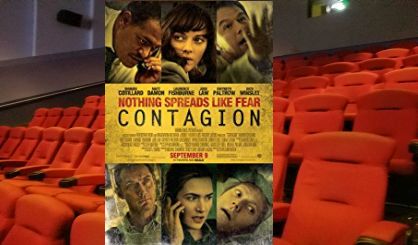 Flick Pick is a podcast about movies. In today's episode, Andrew Green reviews Contagion, a 2011 film about a virus that rapidly spreads across the world, killing millions. We can't possibly imagine why Andrew chose to review this particular movie this week.
Scroll down and click the Play icon for this uplifting edition of Flick Pick!
Click here to listen to additional episodes of Flick Pick.
Podcast: Play in new window | Download (Duration: 6:51 — 6.3MB) | Embed
Subscribe: Apple Podcasts | Spotify | Stitcher | Email | RSS | More