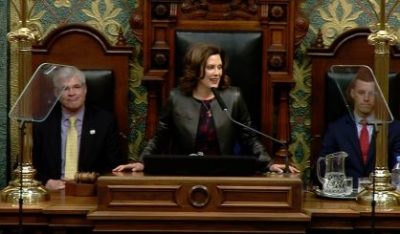 With concerns about the coronavirus worldwide, Governor Gretchen Whitmer has activated the state Emergency Operations Center to coordinate with state, local and federal agencies to prevent the spread of the virus.
"For the safety of our families and communities, we are activating the SEOC and harnessing resources from across state government to be ready, to be prepared, and to help inform the population," said Whitmer on Friday. "We will hope for the best, but we will prepare for the worst. In the event we need to be active, we will be ready."
Whitmer says there are currently no cases of coronavirus in Michigan. She says there are things you can do to prevent spread of the coronavirus including washing your hands with hot, soapy water for 20 seconds, not touching your face, and using elbow bumps instead of shaking hands.