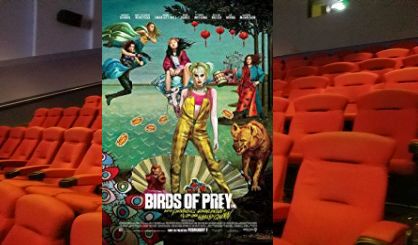 Flick Pick is a podcast about movies. In today's episode, Jacob Holmes and Andrew Green discuss the new movie playing in Benton Harbor this weekend.
This week's lone new release is Birds of Prey, the new DC Comic film. In it, Margot Robbie plays Harley Quinn, the leader of a criminal game in Gotham City. Both of our hosts will be there this weekend. I mean…not in Gotham City, but at the movie theater to see Birds of Prey.
Andrew and Jacob will also discuss the movies they have most recently seen. For both, it's Gretel and Hansel.
Scroll down and click the Play icon to listen to this exciting edition of Flick Pick!
Click here to listen to additional episodes of Flick Pick.
Podcast: Play in new window | Download | Embed
Subscribe: Apple Podcasts | Android | Email | Google Podcasts | Stitcher | Spotify | RSS | More